Our Apartments are Pet-Friendly!
Looking for pet-friendly apartments in Lawton, OK? Look no further than Willowpark Apartments! As one of the few pet-friendly communities, we proudly allow cats and dogs here at Willowpark Apartments. Now your pet has the opportunity to relax by your side and enjoy the comforts of your apartment home.
OUR PET POLICY
Willowpark welcome pets upon approval
Pets may be dogs or cats but cannot be more than a total weight of 75 pounds.
Pets may be dogs or cats or most other caged animals (upon approval from the office)
We do not accept Pit Bull, German Shepherd, Rottweiler, Wolf Dog, or any mix of these breeds. Property staff reserve the exclusive right to make the final determination as to dog breed.
A signed pet addendum is required.
Pets allowed without deposit.
Small birds, turtles, hamsters, guinea pigs, fish aquariums that are five (5) gallons or less. Note that deposits are required on large birds, including but not limited to: Parrots, Cockatiels, Sun Conures, or other birds often let out of cages.
The following pets are not authorized at Willowpark Apartments: snakes, lizards, sugar gliders, flying squirrels, chinchillas, ferrets, reptiles, amphibians, rodents, or venomous animals of any kind.
PET FEES
$300 for one pet (Non-refundable)
$500 for two pets (Non-refundable)
$25 per month per dog, or cat.
Occupants with unauthorized pets will be charged a $200 monthly fee.
For further details on our pet policy, please contact our office staff.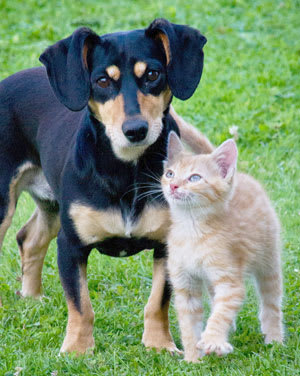 Testimonials
Great. I've had no problems and when something needs to be repaired, it's fixed quickly.

- Anonymous
I love my home and the staff!

- Anonymous
I am so grateful that the ladies in the office are always so cheery. I can count on them to always put a smile on my face.

- Anonymous
The management at Willowpark has always proven to be upbeat and more than willing to handle any/all issues that I have. Additionally they have all shown to have an exceptionally flare for putting together the little extra

- Anonymous
I just wanted to call and say that I've noticed the guys walking around and the grounds are looking very nice, very clean and it looks great. The laundry room looks amazing and I wanted to call and say thank you, I really appreciate all their hard work.

- Anonymous
5 Star Review: The staff is absolutely amazing !!! Absolutely love Rena!!she's truly an amazing person with a beautiful spirit. I would recommend everyone to check out willow park. She has helped me and my husband so much 10/10 experience we love our apartment!

- Google Review
Maintenance is always on top of it and the office staff is very caring.

- Rent Cafe Review
Amanda and Rena are great! They are real approachable and will always brighten your spirits . Always willing and always have the answers you need.

- Anonymous